Augusta Lions Club Christmas Tree Lot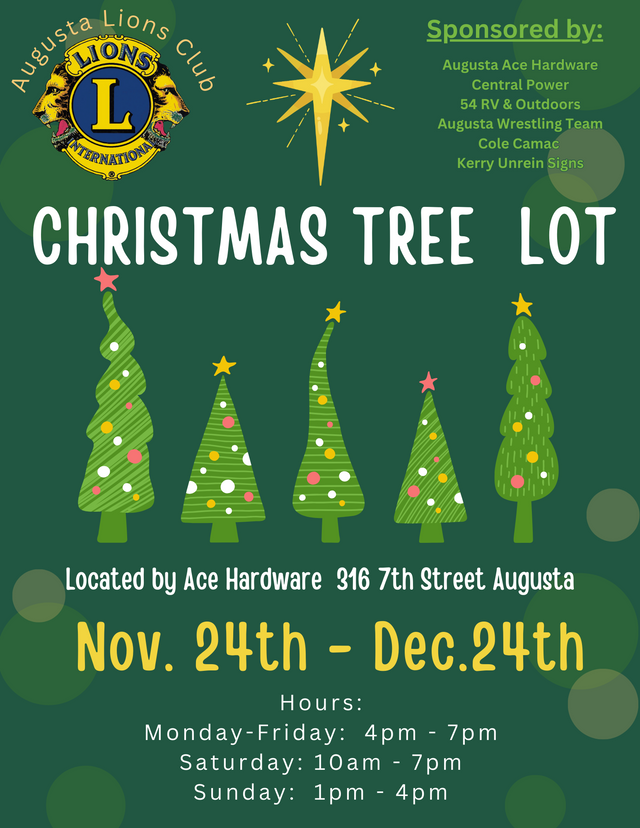 Description
The Augusta Lions Club will once again have its famous Christmas Tree Lot located by Ace Hardware. Sales begin on November 24th and will continue through December 24th. Help support the work of the Augusta Lions Club by purchasing locally!
Hours:
Monday - Friday 4:00 pm - 7:00 pm
Saturday - 10:00 am - 7:00 pm
Sunday - 1:00 - 5:00 pm
Tree selection will include Scott Pine, White Pine, Balsam Fir, Fraiser Fir, Black Hill Spruce, and Douglass Fir trees.
Augusta Ace Home Center
316 W. 7th Avenue, Augusta, KS 67010
4:00 PM CST
to 7:00 PM CST