Homecoming Fest Preview of Events
---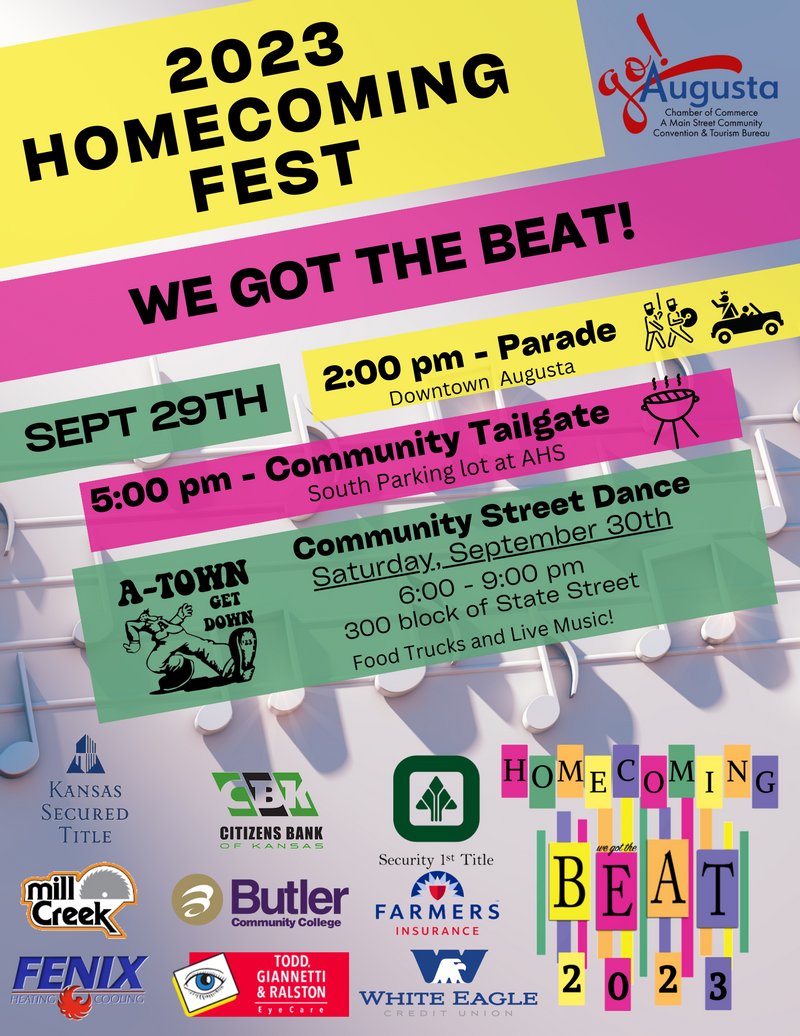 Community Pride shows with Homecoming Parade
Homecoming fest is this week and boy are there a lot of events happening! We kick off the festivities with the Homecoming Parade downtown on Friday, September 29th at 2:00 pm. We have over 45 entries this year - so it is sure to be a GREAT parade! Just remember when picking up your kiddo's from school on that day or driving State Street or Hwy 54 - be patient and be respectful. We have a lot of precious lives lining up to be a part of the parade - so if at all possible, please avoid driving on State Street if you don't need to. For those participating in the parade - the lineup will be sent very shortly so you can help advise your group where to meet you.
And don't forget....directly after the parade there will be a Community Pep Rally at the Roundabout! Stick around and help us get pumped up for the game!!
The Community Tailgate is sure to satisfy your hunger before the big game.
A favorite tradition - the Community Tailgate is back again before the Homecoming game. Several local businesses volunteer their time and culinary skills to provide some great meal options for the community. The community tailgate begins at 5:00 pm and ends before the football game - or we run out of food - whichever comes first - so make sure to get there early! How does it work??? Come and visit the ticket table and for only $5 you can purchase a meal ticket that will allow you to choose one main dish, one side dish, one dessert, and one drink from your choice of food vendors. I have included a meal options list in the gallery below so you can see all of the wonderful choices you have. What a deal!! A complete meal for only $5.00!!
A NEW community event put on by your local downtown businesses.
The A-Town Get Down is a NEW community street dance that has been sponsored and arranged by several of our downtown businesses. This is a FREE event for the community to come downtown, listen to a live band, dance the night away and even enjoy dinner!! The event begins at 6:00 pm on Saturday, September 30th in the 300 block of main street (think Miller's 5 and Butler County Outfitters area). Multiple dining options will be available from local food vendors - so no need to worry about dinner! We welcome the Llew Brown Band as our entertainment for the evening. This group has something for everyone playing music from the 80s, 90s and today including both rock and country. Even if you are not a dancing machine - make sure to bring your lawn chair to relax and enjoy the entertainment. Adult beverages will be available to adults 21 and over. This is a FAMILY FRIENDLY event so we ask everyone be respectful. All of the beverages you and your family will need will be available at the event - so there will be absolutely NO outside drinks or coolers allowed.
But Wait.....There's More!!!
The celebration continues after the A-Town Get Down! Find a sitter and stay out for more entertainment. We have several downtown businesses that have added some extra events! First off and right across the street from the A-Town Get Down is the One-year anniversary event at Bricks Bar and Grill! Stop by to help them celebrate with a drink and more live music from the Bobby Fleet Band from 8:30 pm - 12:30 am. If singing is more your thing - head over to Sugar Shane's BONUS Karaoke Night starting at 8:45. Stop by and sing a song - or just enjoy the entertainment from some pretty good singers ( and those not-so-good singers like myself) Either way - it is pretty entertaining!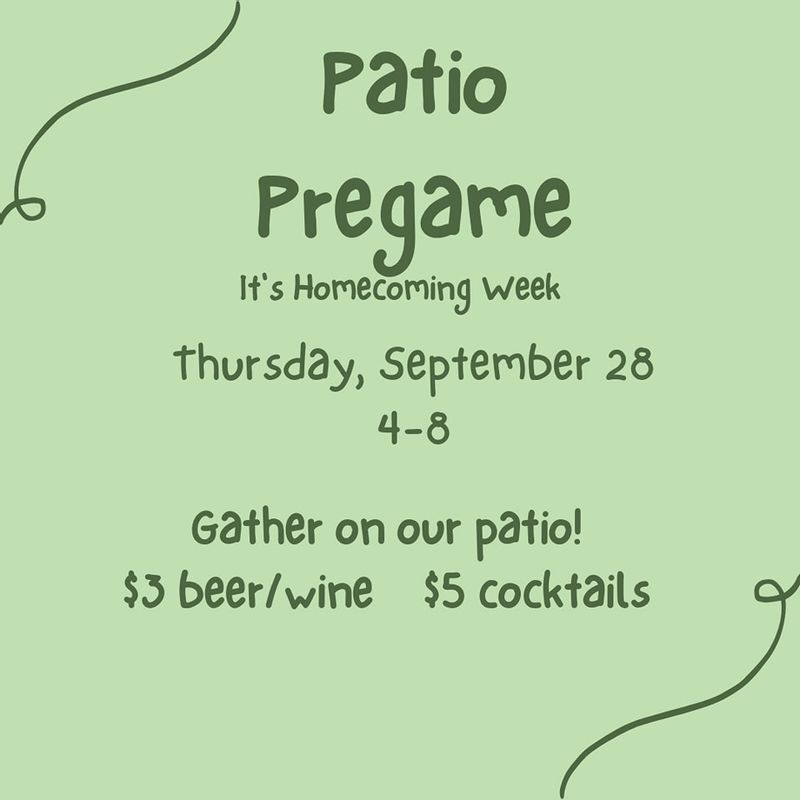 Click an image below to display the larger version.